There are just some moments in film and TV history that will always remain ingrained into our memories forever. They are just that good. From quotes that touched our soul, made us howl with laughter, and the ones that even made their way into our culture, we can't help but subconsciously quote them on a daily basis.
So here's a list of the most iconic movie quotes of all time.
Movie Quotes That Set Off The Waterworks
Without fail these movie quotes never cease to make your eyes sting and chest clench. The emotions they invoke remind us that we are alive, and what a beautiful thing that is.
"Don't think of me too often. I don't want you getting sad. Just live well. Just live. I'll be walking beside you every step of the way."- Me Before You
"It's amazing, Molly. The love inside, you take it with you."- Ghost
"Sometimes it makes me sad, though… Andy being gone. I have to remind myself that some birds aren't meant to be caged. Their feathers are just too bright. And when they fly away, the part of you that knows it was a sin to lock them up does rejoice. But still, the place you live in is that much more drab and empty that they're gone. I guess I just miss my friend."- The Shawshank Redemption
"What a beautiful place… to be with friends." – Dobby, Harry Potter and the Deathly Hallows: Part 1
"But mostly, I hate the way I don't hate you, not even close, not even a little bit, not even at all."- Ten Things I hate About You
"You deserve someone who loves you with every beat of his heart."- Love Rosie
"How come he don't want me, man?"- The Fresh Prince of Bel Air
"I don't want to get over her… I want to be with her."- Friends
"I get it. You'll be okay. You'll be fine. But what about me?"- Greys Anatomy
"Take her to the moon for me, okay?"- Inside Out
"And every time I look at you, it hurts."- How I Met Your Mother
One-liners And Timeless Catchphrases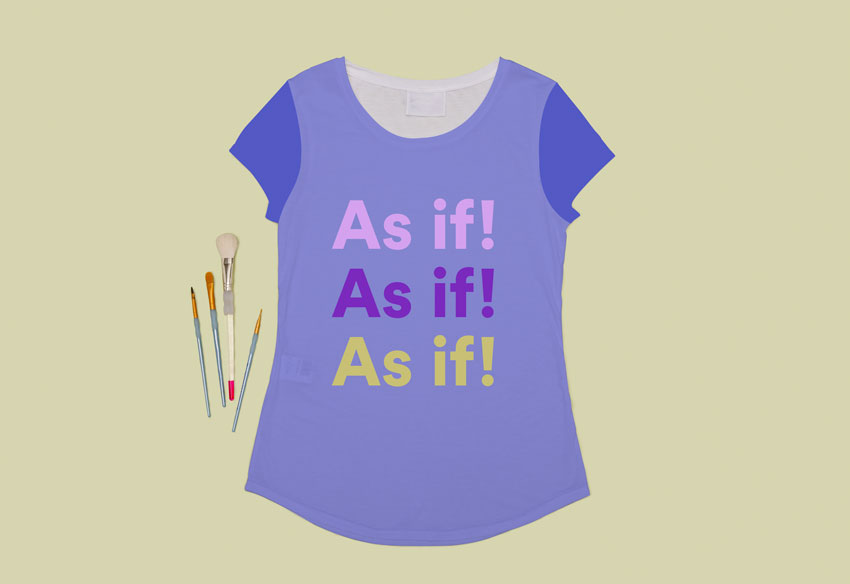 No matter where you are or what the context is, when these words are said you can not help but think of these iconic movie and TV scenes. These characters' voices are so clear in your mind you can almost hear the exact scene replaying in your head.
"May the Force be with you." – Star Wars
 "I'm the king of the world!" – Titanic
"Elementary, my dear Watson." – The Adventures of Sherlock Holmes
"My mama always said life was like a box of chocolates. You never know what you're gonna get." – Forrest Gump
"I'll be back." – The Terminator
"You talking to me?" – Taxi Driver
"Bond. James Bond." – Dr. No
"That'll do, pig. That'll do." – Babe
"To infinity and beyond!" – Toy Story
"I'm walking here! I'm walking here!" – Midnight Cowboy
"As if!" – Clueless
"Hasta la vista, baby." – Terminator 2: Judgment Day
"A martini. Shaken, not stirred." – Goldfinger
"E.T. phone home." – E.T. the Extra-Terrestrial
"My precious." – The Lord of the Rings: Two Towers
"I am your father."- Star Wars
Iconic Movie Quotes That Speak To Our Inner Child
Regardless of age, these movie quotes will transport you back in time. They effortlessly capture childhood innocence and its blissful nature, whilst also providing true words of wisdom.
"The bare necessities of life will come to you."- Jungle Book
"The things that make me different are the things that make me ME."- Winnie the Pooh
"Now, think of the happiest things. It's the same as having wings."- Peter Pan
"Remember, you're the one who can fill the world with sunshine."- Snow White
"Oh yes, the past can hurt. But the way I see it, you can either run from it or learn from it."- The Lion King
"Listen with your heart, you will understand."- Pocahontas
"You're braver than you believe, and stronger than you seem, and smarter than you think." – Winnie the Pooh
"Love is a song that never ends."– Bambi
"Ohana means family, family means nobody gets left behind."- Lilo and Stitch
"You've got a friend in me." – Toy Story
"Some people are worth melting for."- Frozen
"Like so many things, it's not what's outside but what's inside that counts."- Aladdin
Who Doesn't Want A Love Like This
On-screen romances that make you want to fall in love over and over again. The moments that stole our hearts and raised our standards and expectations unbelievably high. These movie quote will touch even the most cynical of hearts.
"I will return. I will find you. Love you. Marry you. And live without shame."- Atonement
"I would rather share one lifetime with you than face all the ages of this world alone." – Lord of the Rings: The Fellowship of the Ring
"So it's not gonna be easy. It's gonna be really hard. We're gonna have to work at this every day, but I want to do that because I want you. I want all of you, forever, you and me, every day."- The Notebook
"I miss you, Jenny. If there's anything you need, I won't be far away."- Forrest Gump
"I vow to fiercely love you in all your forms, now and forever. I promise to never forget that this is a once in a lifetime love." – The Vow
"I wanted it to be you, I wanted it to be you so badly." – You've Got Mail
"Winning that ticket, Rose, was the best thing that ever happened to me… it brought me to you." – Titanic
"You don't marry someone you can live with, you marry the person you cannot live without."- P.S. I Love You
"It's like in that moment the whole universe existed just to bring us together."- Serendipity
"I'm in love with you. And I know that love is just a shout into the void, and that oblivion is inevitable, and that we're all doomed, and that one day all of our labours will be returned to dust. And I know that the sun will swallow the only Earth we will ever have. And I am in love with you." – The Fault in Our Stars
"After all… I'm just a girl, standing in front of a boy, asking him to love her." – Notting Hill
"I wish I had done everything on earth with you."- The Great Gatsby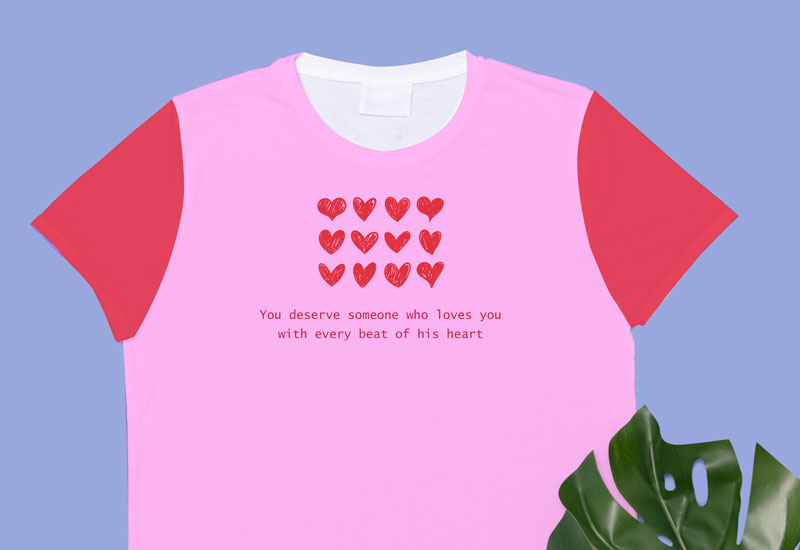 Iconic Movie Quotes That Are Good For The Soul
Sometimes other people are better at putting our thoughts and feelings into words. These are the quotes that you hear and think: yes, that's exactly how I feel sometimes. And in doing so you feel a lot less alone.
"I'm just afraid that if I died today my life would have amounted to nothing."- Soul
"Sometimes it feels like there are so many things we can't control, earthquakes, floods, reality shows. But it's important to remember the things we can, like forgiveness, second chances, fresh starts. Because the one thing that turns the world from a lonely place to a beautiful place, is love. Love in any of its forms. Love gives up hope, hope for the New Year. That's New Year's Eve to me. Hope, and a great party. " – Remember Me
"To see the world, things dangerous to come to, to see behind walls, to draw closer, to find each other and to feel. That is the purpose of life." – The Secret Life of Walter Mitty
"You have to get lost before you find yourself." –  Paper Towns
"Hey. Don't ever let somebody tell you… You can't do something. Not even me. All right? You got a dream… You gotta protect it. People can't do somethin' themselves, they wanna tell you you can't do it. If you want somethin', go get it. Period."- The Pursuit of Happyness
"Sometimes it is the people who no one imagines anything of who do the things that no one can imagine." – The Imitation Game
"It's supposed to be hard. If it wasn't hard, everyone would do it. The hard… is what makes it great."- A League of Their Own
"There should be no boundaries to human endeavour. We are all different. However bad life may seem, there is always something you can do, and succeed at. While there's life, there is hope." – The Theory of Everything
"You'll have bad times, but it'll always wake you up to the good stuff you weren't paying attention to."- Good Will Hunting
"The night is darkest just before the dawn. And I promise you, the dawn is coming." – The Dark Knight
From Screen To Closet
Now we've had a chance to reminisce on all these iconic movie quotes, why not bring them to life. At Bags Of Love we can print your favourite photos onto a T-shirt. Simply head to our website and create your very own T-shirt, handmade to order. Print your favourite movie quote, add as many images as you desire, and create a wardrobe stable that is personalised to you. We use high quality materials and print and sew together every individual panel in-house, creating a unique, one-of-a-kind designer shirt.
So take your favourite movie quotes off screen and let them become the star of your wardrobe.