Sentimental gifts are perfect for any occasion, and we have the perfect personalised gift idea for you: memento t-shirts!
If you, your partner, or loved one are the type to reminisce and hold onto trinkets and tickets due to sentimental purposes, then this gift idea is perfect for you. At Bags Of Love, you can create a unique and personalised t-shirt unlike any ordinary gift. Take those sentimental mementos and bring them to life on your very own personalised memento t-shirt.
First Date Memento T-shirts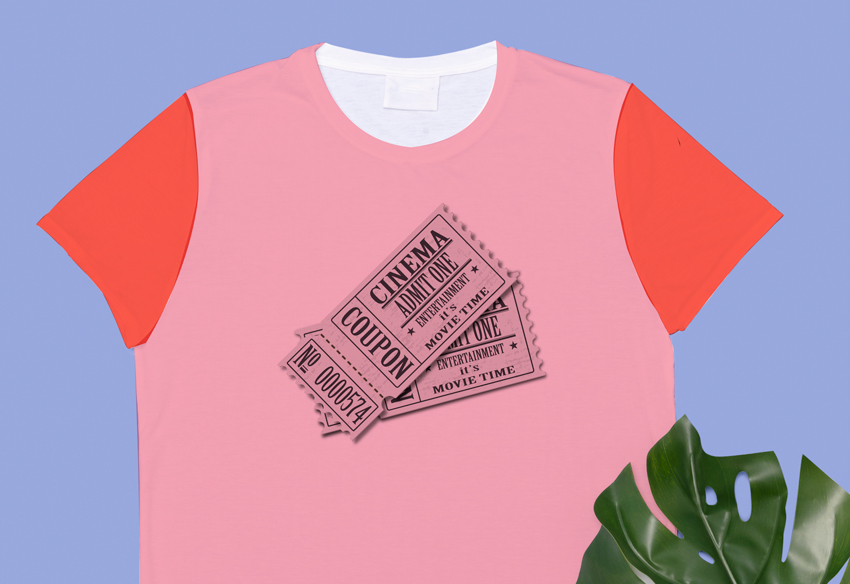 First dates are unpredictable. They can be the start of something beautiful, or a funny story to tell your friends and reminisce on. Either way, you never really forget your first date with someone, no matter how hard you may try!
If you have an anniversary coming up, or your partner's birthday, why not take them back to how it all started. A memento t-shirt is the perfect way to keep the memories and spark alive. Your memento t-shirts are so unique and personal, thoughtful yet stylish. At Bags Of Love, you have the power to design a one of a kind gift that will blow them away.
If you still have the movie ticket from your first date together you can create the perfect gift that will most definitely bring a tear to their eyes. Simply scan or take a picture of the movie ticket and create a t-shirt design to incorporate it. Our system is easy to use so you do not need to be a tech genius or a designer to create a sleek outcome. With our all-over print you can have the ticket printed all over.
Love Letter Memento T-shirts
If you have written or received a love letter then you know just how much love and thought goes into it. Love letters and notes are a timeless classic that are unfortunately becoming a rarity. So, we are here to revive the art of writing love letters, but with a modern twist.
As love letters are traditionally written on paper, they can easily get misplaced or even get damaged. In order to preserve these loving words why not create lovely memento t-shirts? A beautiful and pure act like letter writing should be shown off and appreciated, rather than hidden away in a box.
From page long love letters to sweet little notes, with our all-over print you can fit as many or as little loving words as you like. Memento t-shirts allow your loved one to keep your loving words on them (quite literally), whilst creating an original t-shirt that no one else can obtain.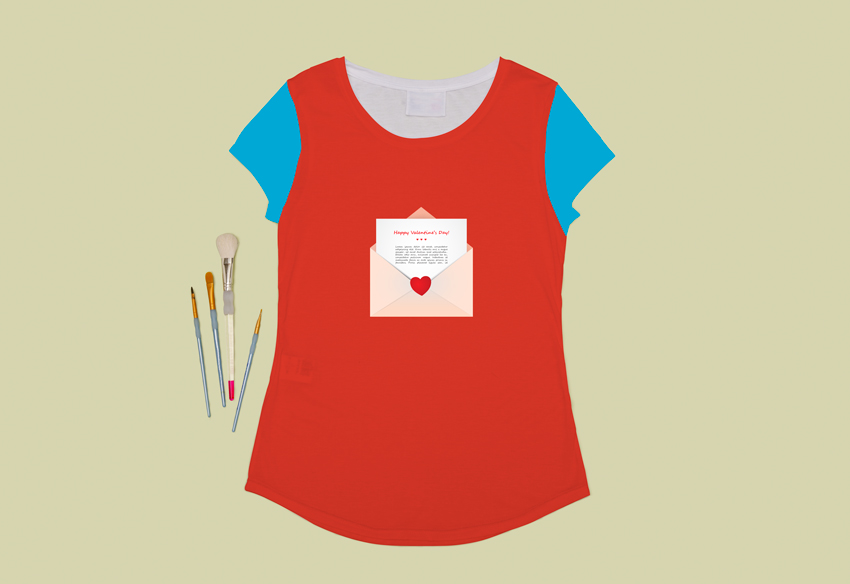 Concert And Festival Memory T-shirts
If you and your mates are avid gig goers or are loyal to a festival that has now become a yearly tradition, why not create matching t-shirts to keep those memories alive. Your collection of tickets can litter your matching t-shirts and really allow you to stand out from the crowd. Identify yourselves as the ultimate super fans and find each other easily amongst the crowd.
These t-shirts do not need to just contain the tickets, you can also add your own snaps, your favourite lyrics, the artist photo, and the ultimate group shot. There are so many ways in which you can really customise these memento t-shirts.
Creating the perfect gift that you and your mates will be excited to wear has never been so easy! You will stand out from the crowd both at the festival and during day-to-day life. We hold on to our tickets for a reason, and this is just it!
Holiday Memory T-shirts
If concerts and festivals are not really your thing, but a luxurious holiday is, then you can create the perfect memento t-shirts to capture your time away.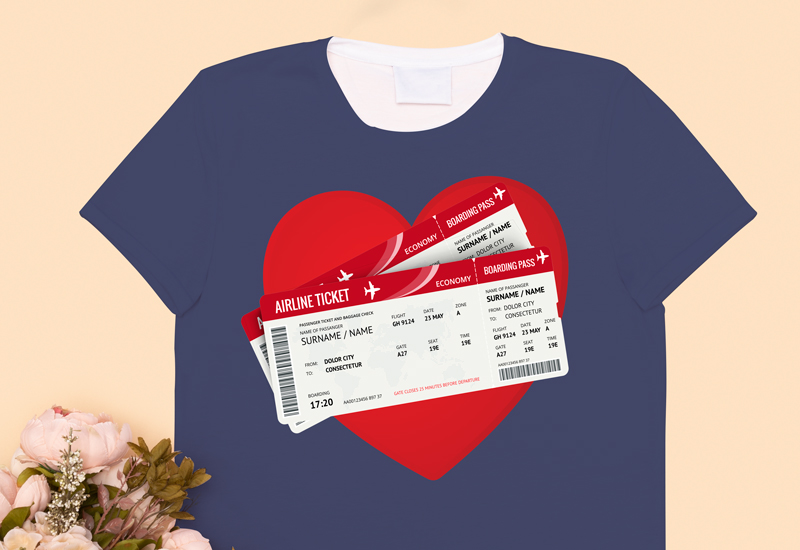 If you have held onto the boarding pass from your favourite adventures, whether that was a holiday with your partner, family, or close group of friends, you can make that memory last on memento t-shirts. Design your custom t-shirts with the very boarding pass from that trip alongside your favourite images from the holiday itself. Creating a unique design that is sentimental and touching. This gift is something they will cherish for years to come and will spark fond memories.
Depending on when the trip was you may amaze the lucky individuals you gift these memento t-shirts to simply by the fact you held onto it all these years. This also makes the perfect gift idea for an anniversary. Take your honeymoon boarding pass and holiday snaps and we can help create a clothing staple that really captures your love.
So, what are you waiting for? Dig out all your saved tickets and create a personal and unique t-shirt design that celebrates all your precious memories. Memento t-shirts create the ultimate personal gift.